Conjuring an archaic aesthetic and a sense of dark allure, artist Michael Locascio of Dellamorte & Co. draws inspiration from catacombs and tombs, as well as cross-cultural dark themes, such as Dia de los Muertos, voodoo, Lovecraft, and steampunk. Check out a few of his incredible works below.
Amor Aeternus Wall Plaque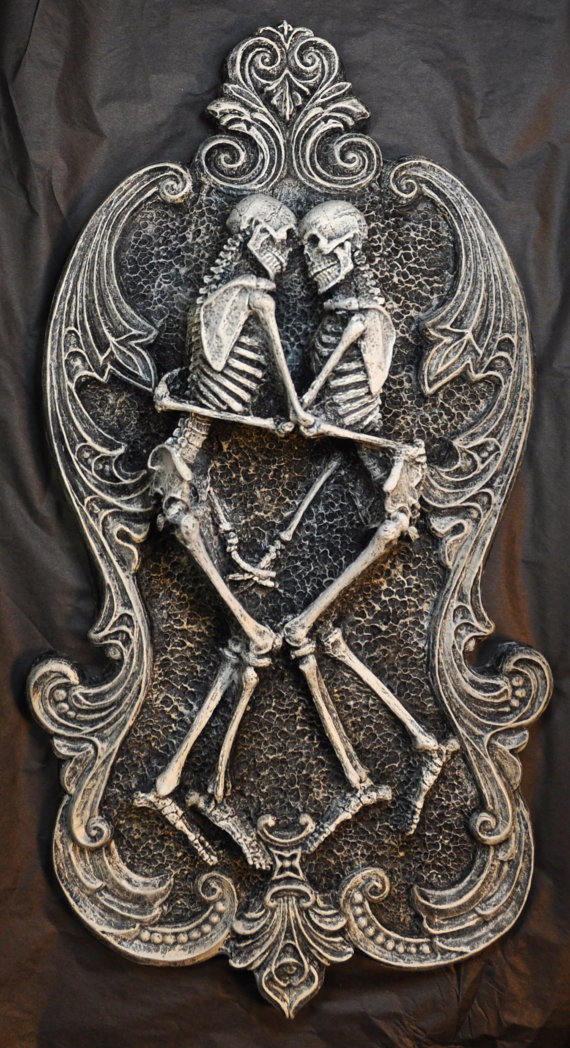 Dia de los Muertos, White Finish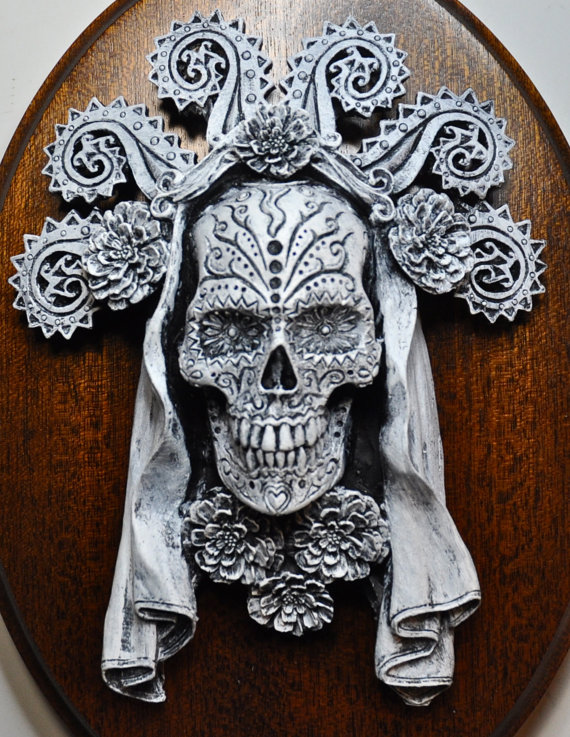 Fruit Bat Gift set of Wine Accessories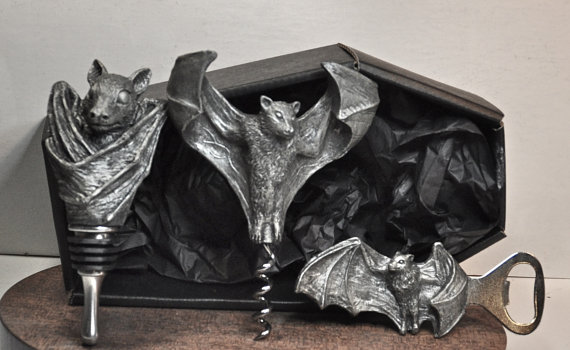 Conjoined Twins Fetal Skull Display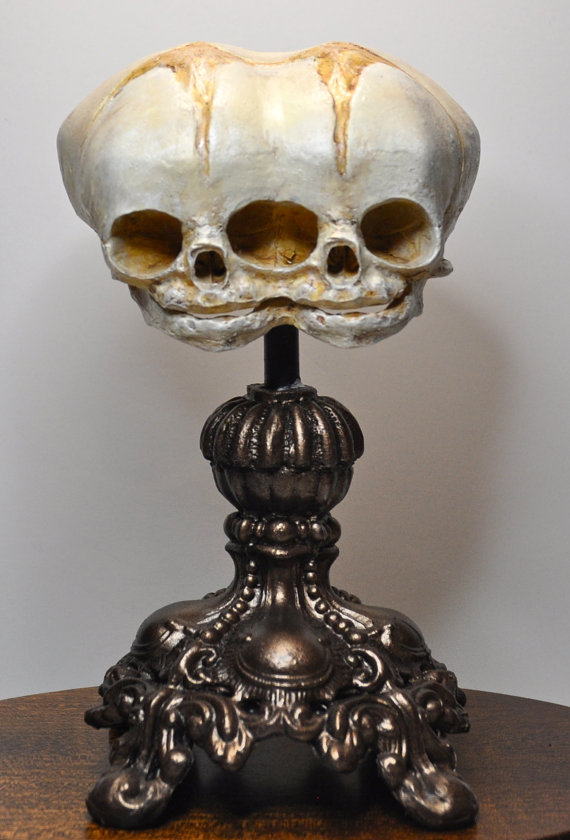 Helix Ossuary Candlestick Holders
To learn more about Dellamorte & Co. or to purchase these pieces, visit https://www.etsy.com/shop/Dellamorteco
Never miss an awesome post! Enter your email below to subscribe to Riot Daily.