*I partnered with Paracable to bring you this review. All the information and opinions presented here are my own.
Are you tired of the janky charging cables that come packaged with your electronic devices? Sure, when you first use them, they work great. But after a short time, you find yourself wiggling and twisting the cord just to get your device charging.  It's the absolute worst when you're driving with your GPS and your phone is about to die because you didn't realize the janky cable wasn't even charging at all.  Has any of this happened to you?  If so, you need to check out Paracable.
Paracable makes beautifully durable charging cables for your iPhone, iPod, iPad, Android, Amazon, BlackBerry, or Windows device.
When I was first invited by Paracable to try their cables, I thought the brand name had something to do with the paranormal. Nope.  No ghosts here. The "Para" refers to Paracord (short for Parachute Cord) which is a lightweight, nylon kernmantle rope originally used in the suspension lines of parachutes. Paracord is known for its high strength ratio and its reliable durability. So there you have it. Paracables are wrapped in super durable, lightweight, and stylish 32-strand paracord. These cables are built to take a beating!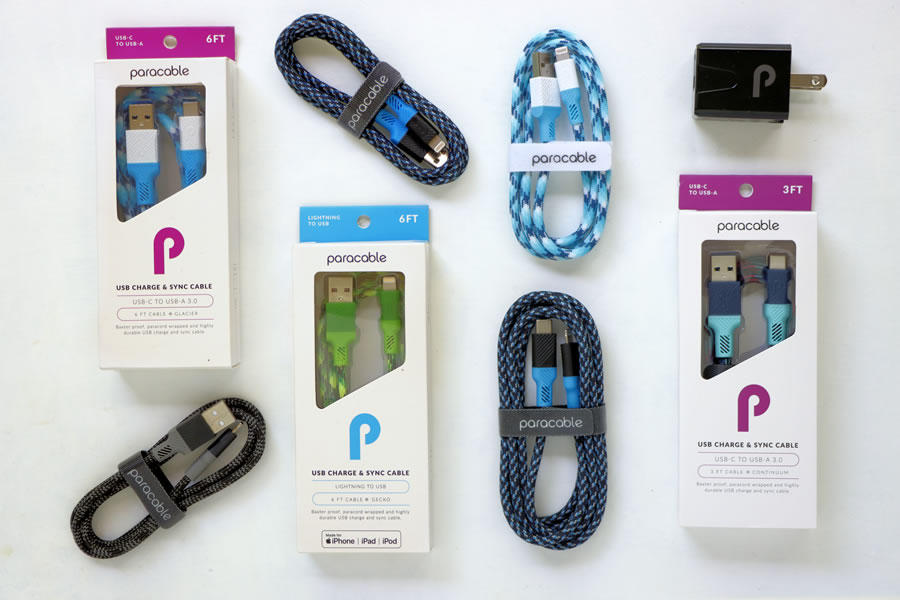 Paracable Charging Cables Will Last A Lifetime 
Did you know that most cables can only withstand 7,000 bends before they crap out on you? With Paracable, their Paraflex strain relief technology has been tested to hold up to an absolutely unprecedented 35,000+ bend lifespan. That's more durable than 5 janky cables combined!  They're also MFI Certified by Apple, so you'll never get the dreaded "This accessory may not be supported" alert again.
Paracables are chew proof as well. So if you have a kitten, puppy, or a zombie at home, Paracables would be a great choice. In fact, they were developed by Paracable founders Travis Beck and David Fisher when Beck's cat Baxter chewed through 4 of his lightning cables. Here's a photo of Baxter. He's cute AF.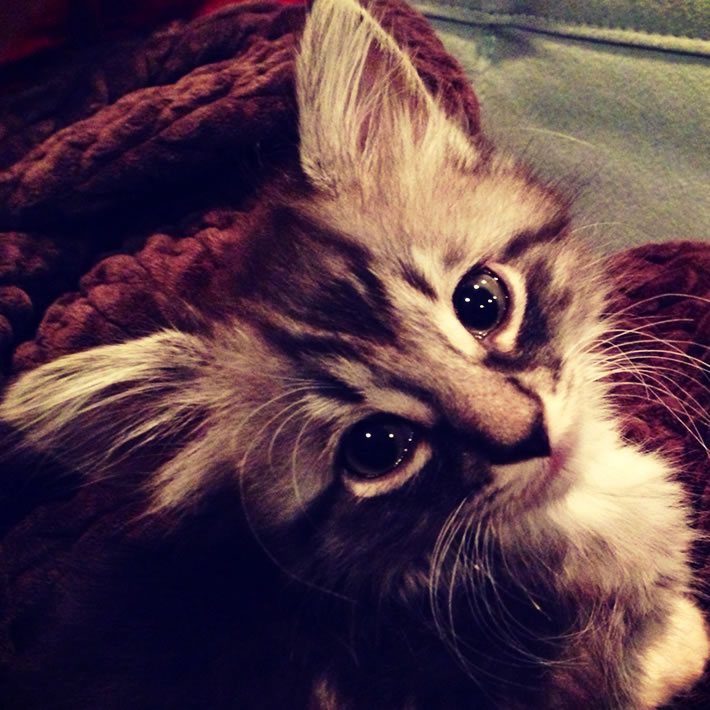 Paracable 18W Dual QuickCharger
When you order a Paracable, I'd also suggest getting the Paracable 18W Dual QuickCharger. It's an ultra-compact 18W fast charger with USB-C PD  and QuickCharge 3.0 ports. It's the perfect companion to quickly charge all your mobile devices and it supports fast charge for all the latest phones and tablets, including Samsung and Apple, Pixel, Etc. Paracables are also working great on my Amazon Fire Tablet.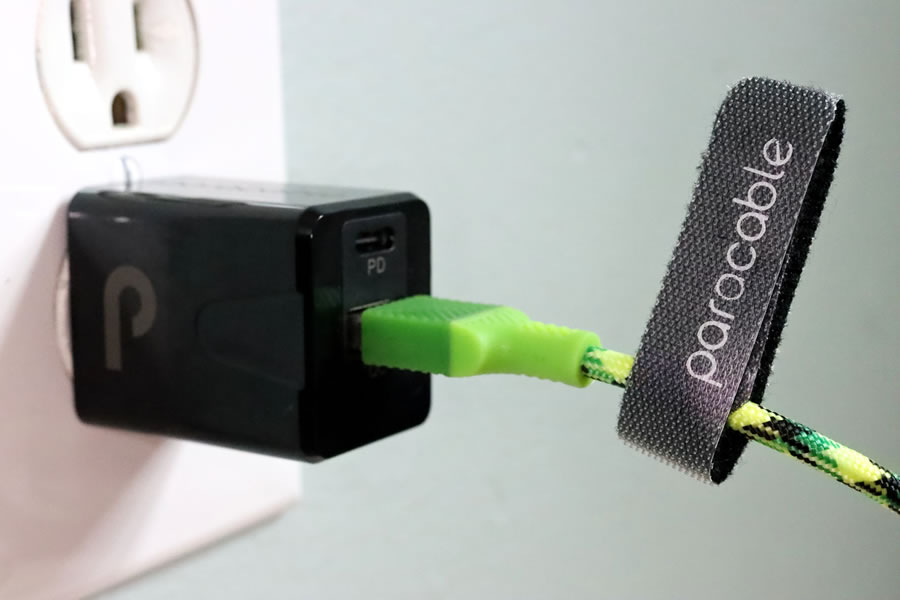 Insanely Fast Charging Speeds
Most importantly, Paracables provide insanely fast charging speeds and are recognized by your device instantly. Their extra thick, internal 5v power cables are capable of handling and delivering the maximum amount of charging power to your device. That means no more long waits for your device to fully charge, which is a beautiful thing.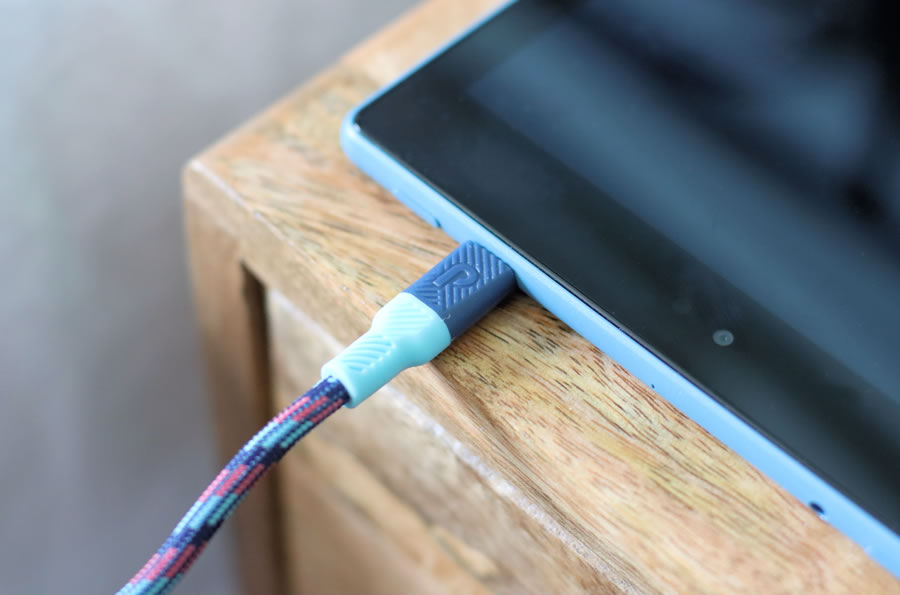 Paracables come in carbon and a variety of different colors that make them really easy to find if you leave them on a rug, bed, or the floor of your car. It happens. They're also available in 3 foot and 6 foot lengths.  I really like the 6 foot for traveling and I keep a 3 foot next to my bed and another 3 foot in my car.  Since Paracables are also thicker and have a paracord wrapper, I've noticed that these cables do not tangle at all. With a 6 foot cord, that's a great advantage and it may even make them last longer too.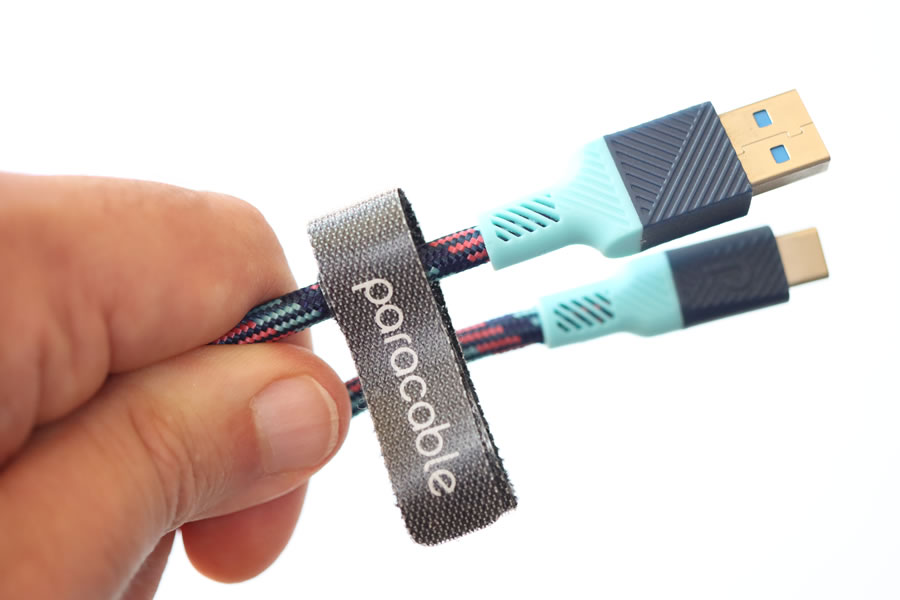 Why Paracable? 
Listen. Paracables are seriously durable and will probably outlive your current device. Just holding one, you can feel the quality. They have a good weight to them and are slightly rigid, but they flex easily where you need them to bend. The outer paracord layer provides a great texture too. You want to touch a Paracable now, don't you? Just buy one and you can touch it all day long. Do it. I'm not judging you. Just give one a try. You won't regret it. In fact, if your cable breaks or malfunctions anytime in the first 2 YEARS, Paracable will replace it for free.  If you don't completely love it, you can return it within 30 days of purchase for a full refund, no questions asked. You'll also receive FREE U.S. shipping on orders over $49, so stock up!
Visit the Paracable site now and easily shop for cables by your device. Using my link, you'll receive 10% OFF your total purchase as well.