Sculptor, Kilroy III from KilroysAttic on Etsy, created this unique piece that transforms from an Alien Xenomorph into a set of asskicking brass knuckles.  Killroy III presents,
"Xenomorph Folding Brass Knuckle Ring just reached earth, so ready yourselves for battle! Whether it's for suppressing facehuggers, bashing zombie brains, or fighting for your cause, I introduce the latest tool in the trade!"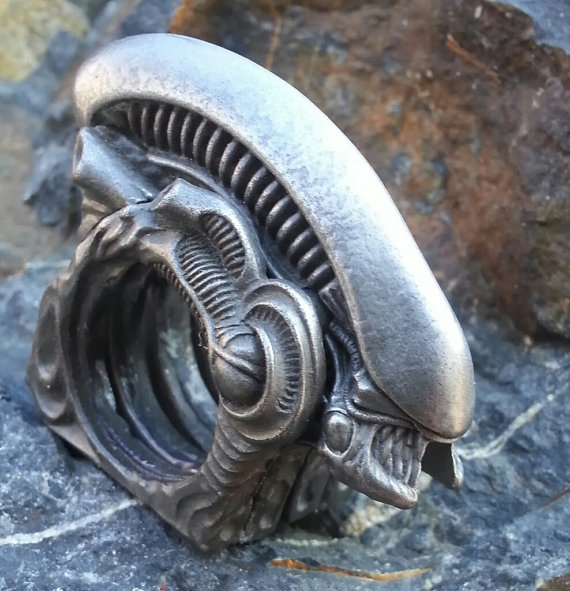 Each ring is created by hand and made to order.  A pressure cast resin is infused with stainless steel powder coating for a powerful piece of alien tech. 30 strands of 20 lbs test line are interwoven at each hinge. Rings starts at size 6, so to get that perfect fit, they'll be shaved to the requested size up to a US ring size 11.25. This ring can feel particularly beefy especially in the smaller sizes, so do consider this before your purchase, then display her on or off your finger.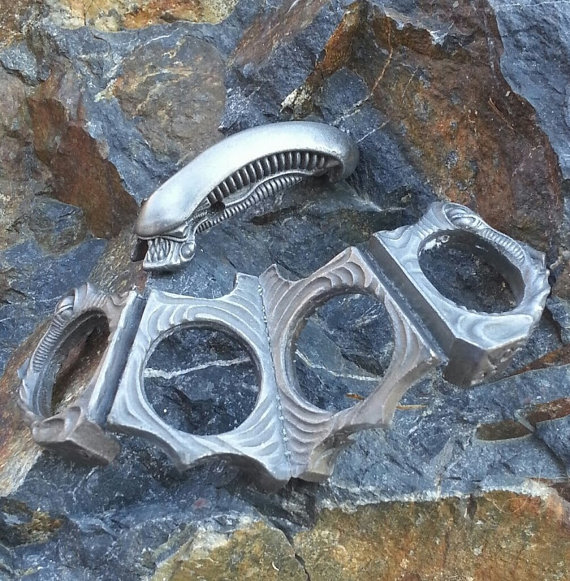 So, how does it transform? Watch the demo video below.
Get the full details about this badass item and place your order HERE. 
>> Never miss an awesome post! Enter your email below to subscribe to Riot Daily.