I like this one because you can play right among the graves.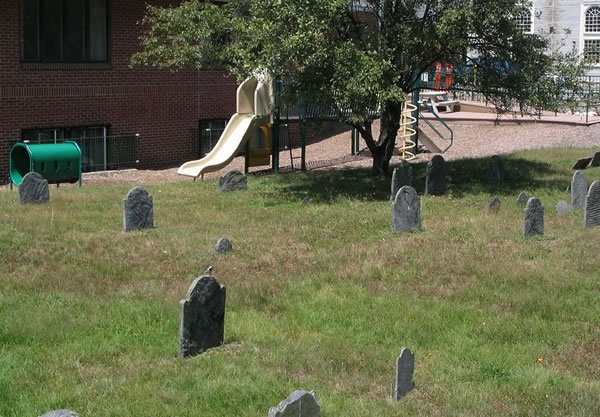 Keep digging until you find Mary.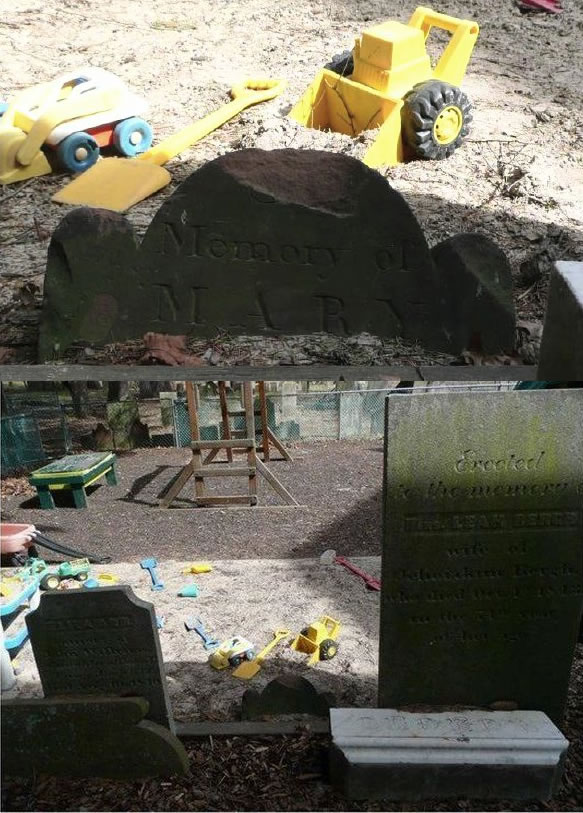 If you swing high enough, you can briefly forget about your own imminent death.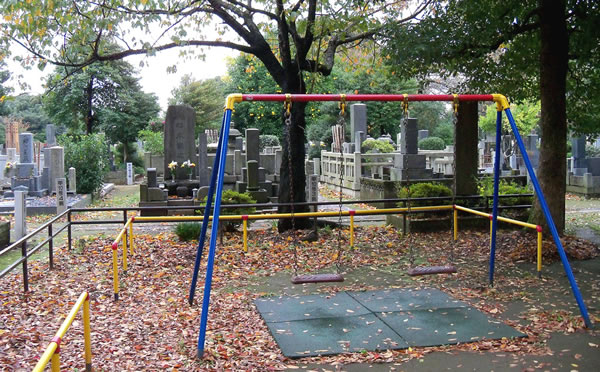 I don't know about this one. Playing in the cemetery seems more fun.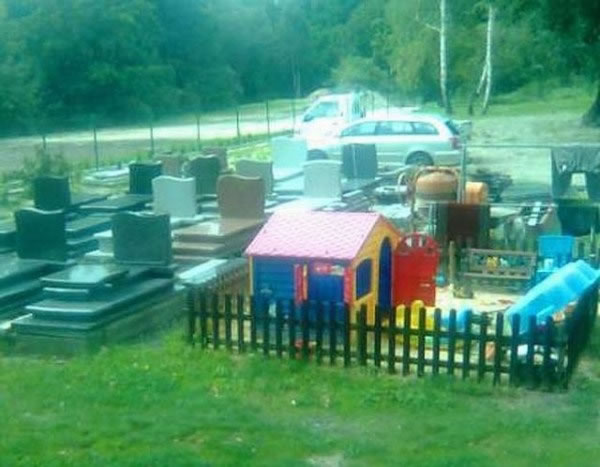 Nothing says "Happy Childhood" like horsing around between a dumpster and headstones.
Still more fun than Chuck E Cheese's.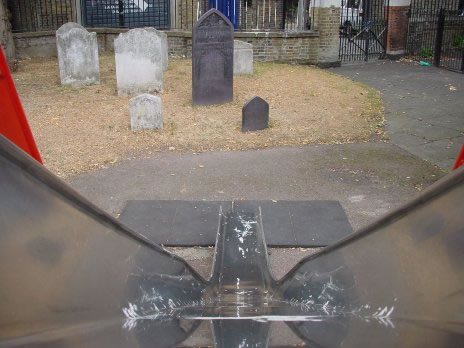 Never miss an awesome post! Enter your email below to subscribe to Riot Daily.