What could go wrong?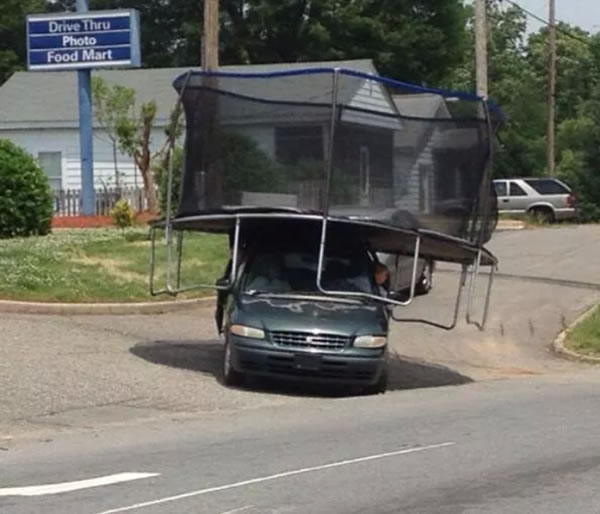 This has so many levels of "WTF", I can't even comment.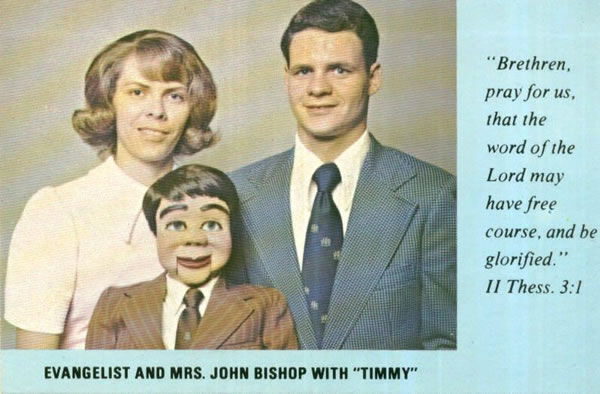 So, did ET make it, or is it made from ET?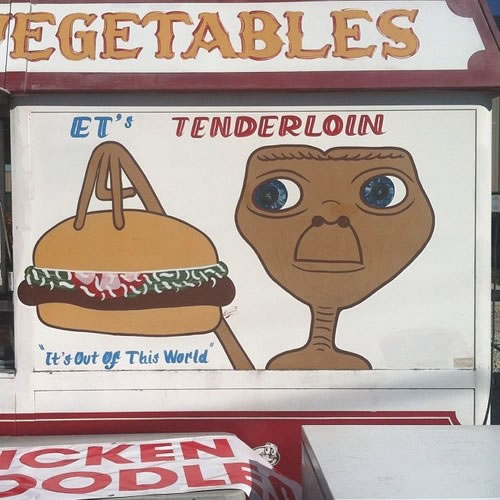 Looks like somebody was trying to get out.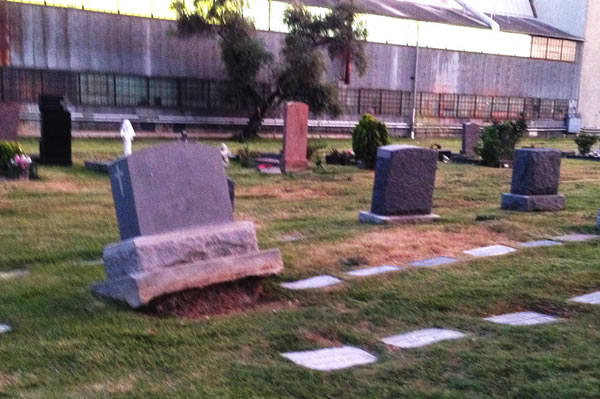 "Cats Love It!"  Kittens… not so much.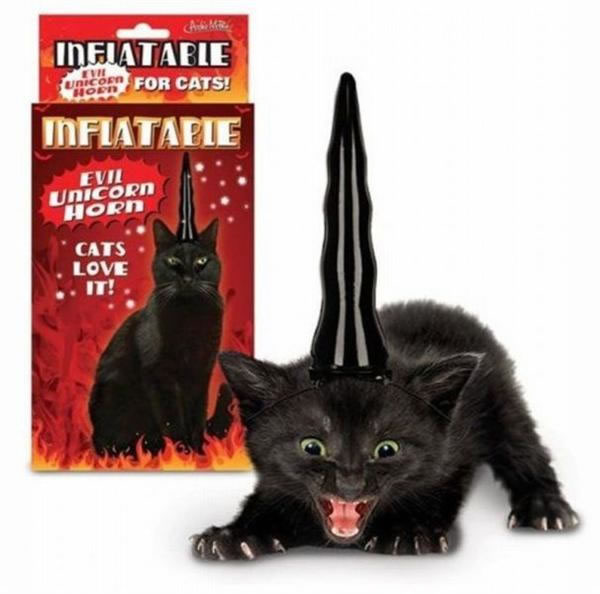 Buy Here Online: Accoutrements Inflatable Evil Unicorn Horn for Cats!!!
>> Never miss an awesome post! Enter your email below to subscribe to Riot Daily.