Hobo's aren't really famous for much, but apparently they can carve the shit out of a nickel.
Artist, Paolo Curcio (aka  MrThe) isn't a hobo, but he has taken this artform to a whole new level.  His technique of etching into standard clad coins completely transforms them from nearly useless currency into multilayered portraits of skulls, horror icons, and more. Here's a small sample of his incredible work below.
Ash / Evil Dead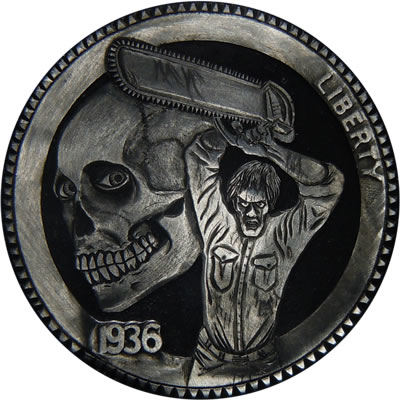 Creature from the Black Lagoon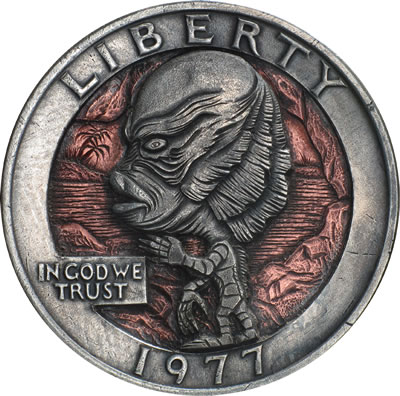 Chucky / Child's Play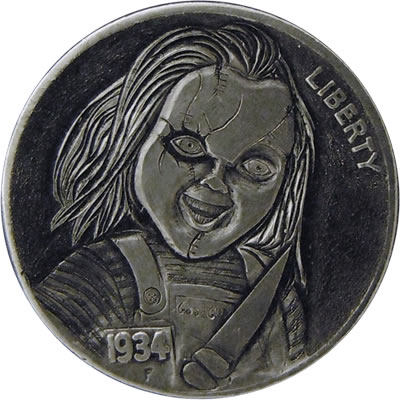 Dracula / Bela Lugosi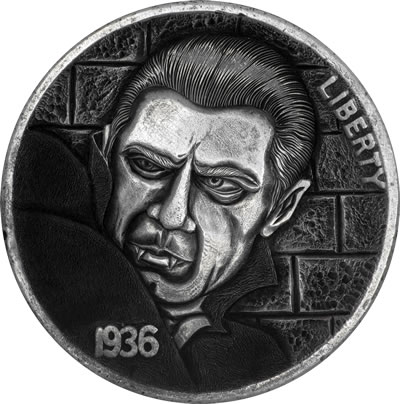 Frankenstein's Monster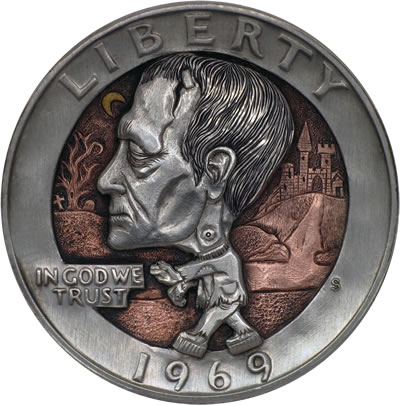 George Skull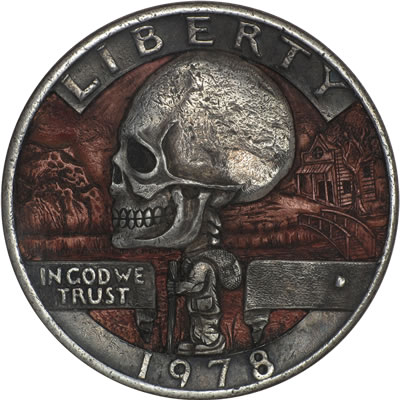 Misfits, Die Die My Darling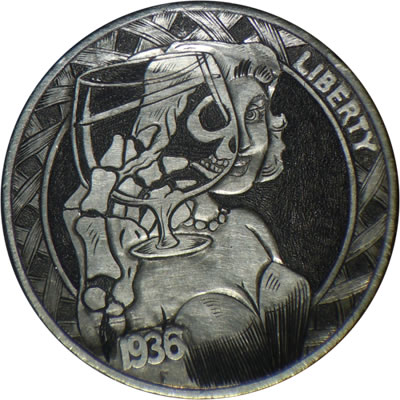 The Mummy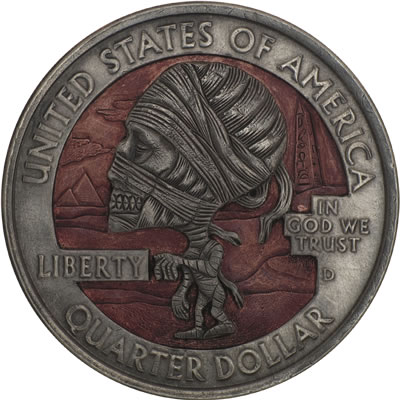 Pennywise / IT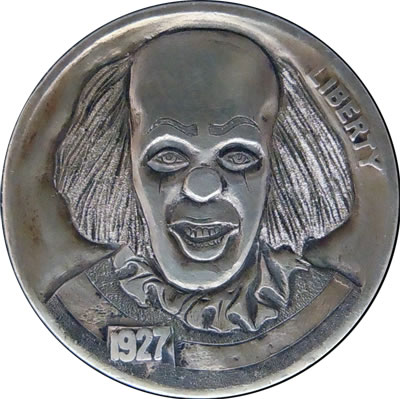 Mt. Rushmore Monsters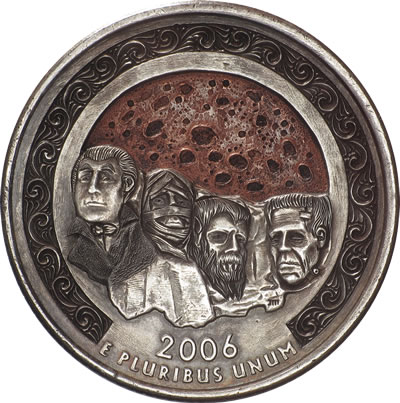 To view more pieces from MrThe or to purchase his latest work, visit his website 
Never miss an awesome post! Enter your email below to subscribe to Riot Daily.